Whispers - Las Vegas' Premier Lifestyle Venue for Couples & Single Ladies Only! - Whispers
Where Las Vegas Nevada Swingers Play!
Las Vegas' Premier Couples and Solo Ladies Only
On-Premise Lifestyle Party!

This Weekend!
Friday
Closed Due To COVID
Saturday
Closed Due To COVID

Upcoming Parties!

MEMORIAL DAY WEEKEND UPDATE
Whispers Had Hoped to be Open on Memorial Day Weekend
The State of Nevada has not lifted it's ban on Parties of more than 10 people.
Until the State of Nevada allows larger social gatherings again, we will not be able to open.
We miss you all! Stay Safe! Stay Healthy!






SUMMER SEASON PARTY DONATIONS
Friday $35 - 9:00 PM to 2:00 AM
Saturday Afternoon Pool Party $25 - Noon until 6:00 PM
Saturday $45 - 9:00 PM to 3:00 AM
Sunday Afternoon Pool Party - $30 - Noon until 6:00 PM
$75 for the Entire Weekend!

Monthly - $195 All Parties!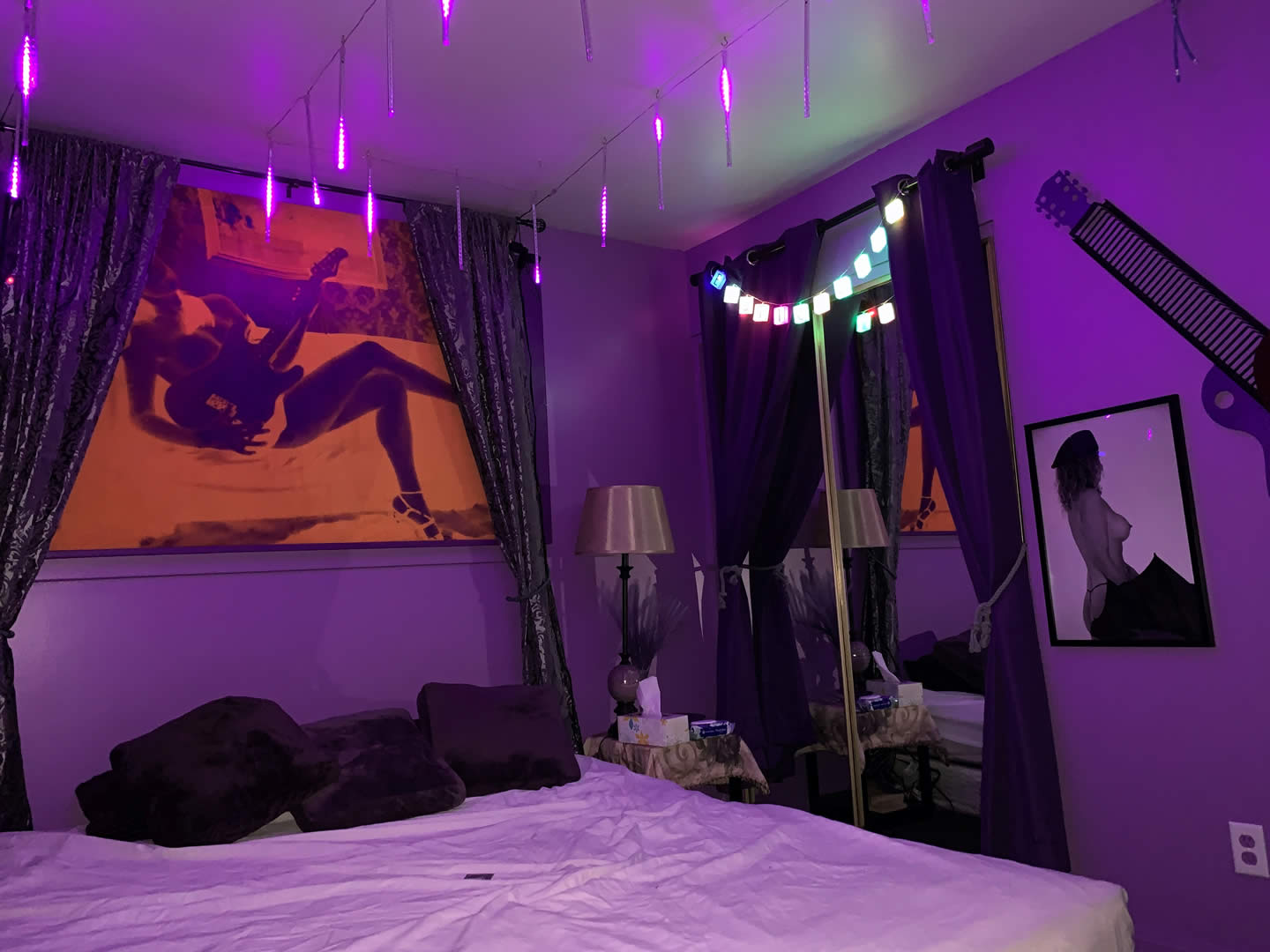 For More Information & Directions to the Venue
Please Click Below!
Whispers™
Whispers Las Vegas™
www.whispersvegas.com
www.whispers.party
Formerly Couples Oasis and for a brief period Las Vegas Playroom.

Whispers is absolutely the best venue for upscale, couples & solo ladies only, lifestyle events. Located just 5 minutes from the Las Vegas Strip, Whispers is the destination for lifestyle afternoon pool parties, evening events, and special event 3 day weekends in Vegas.
Click above for more information.

Confidentiality and Privacy

Whispers maintains a strict non-disclosure policy put in place for your personal protection and privacy. No one can participate in an event without having signed the non-disclosure agreement! There are no exceptions allowed under any circumstance. Your personal privacy is important to us and strictly protected. we identify you by using a valid and active email address. If you do not have an email address, we will provide you with one free of charge.


Click above for more information.

Vegas Only - Couples Only Swinger's Party

The majority of Las Vegas lifestyle venues and clubs allow solo males into their parties so there are a lot of options for them including the Red Rooster, a classic and famous swingers party. Whispers is a venue and party for Couples and Single Ladies only and remains the only club in Las Vegas dedicated just to Couples.

A Classic Vegas Property
Click above for Gallery.

Pictures of the Venue


The Whispers venue is a classic Las Vegas property and during the golden era of Las Vegas hosted many of the wild parties for Las Vegas celebrities, casino owners, and the exclusive Vegas party crowd. With plenty of off-street parking behind the main house it provided anonymity for those not wanting to be seen coming and going. A large backyard, outdoor kitchen and spacious pool area has designed for summer parties. Many of these features have made this property and Whisper Parties an epic location for lifestyle parties. The property was purchased in 2017 after it had fallen into disrepair and neglect and beginning in July 2017, the owner and Whispers management began a major effort to renovate and clean-up the venue. The results speak for themselves.


New to the Lifestyle

We meet new people to swinging all of the time. We want to do our best to make you feel comfortable and to understand how things work. We work to make sure that you will never feel any pressure to participate in any activities of a sexual nature. You are always welcome to just sit back and observe, dance, meet new sexy people and socialize.

No always means no!

Party Basics

Parties are Bring Your Own Alcohol
We cannot store alcohol for you
Mixes are provided
Towels and Lockers are available upon request
Pool is Open - Swim at your own risk
We always recommend condoms
A Hot/Cold Buffet is provided for some parties
The summer BBQ pool parties rocks!
The Staff are all Volunteers Please Respect Them!
We are Couples Only Venue!
Membership is by Association & Common Interests


Special Theme Events

Theme Events are Special Parties held on Saturdays per month. Some mark special events happening in Las Vegas, other events mark special events on the calendar and other are just because we have a wild itch to scratch. Upcoming theme events are below. Many themes involve a bit of dress up, fun activities, or a great reason to celebrate!

Participation in the themes are always optional and not required in order to attend the party!



GETTING ON THE MAILING LIST
(Please provide first names and the city or the state you reside in)





We have someone who will be managing the mailing list for the venue and all events associated with Whispers. This will keep you up to date on all of the activities at the venue.

TEMPORARILY - ONLINE SIGN-UPS ARE BEING REWRITTEN
TO GET ON THE MAILING LIST, PLEASE EMAIL WHISPERS AT
rsvp@whispersvegas.com


Please include your first names (only) and the city or state you reside in

(You can unsubscribe at anytime)

Announcements!

We are on the Summer Season Schedule